Salmon Recovery Update: Litigation Still on Hold As Parties Chart New Course for Region
Published 11/15/2023 | Idaho Rivers United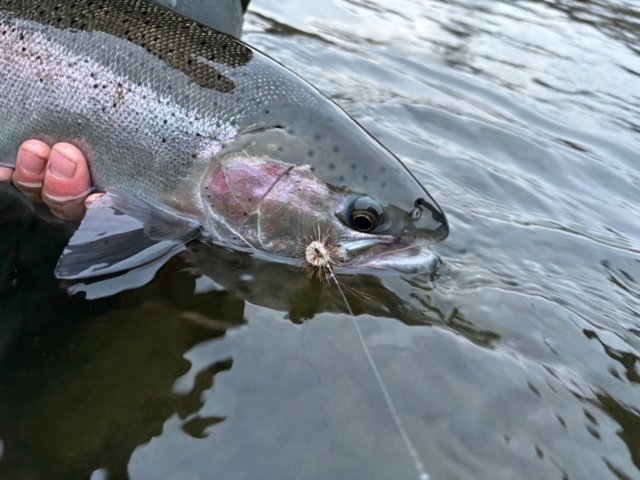 ---
IRU, alongside co-plaintiffs, agreed to a further pause in the long-running salmon litigation with the federal government at the end of last month. This stay will last until December 15th, giving parties time to review and consider a package of proposed federal actions and commitments to restore Snake River salmon.
Earthjustice, who represents IRU and a coalition of fishing, conservation, and renewable energy groups in the litigation, sent out this press release on the latest extension in the pause in litigation.
Our view remains that positive momentum on salmon recovery and Lower Snake River dams (LSRDs) removal and services replacement continues to build regionally and nationally. We will continue to follow the leadership of Columbia Basin Tribes in calling for the restoration of abundant runs of salmon and the fulfillment of Treaty-reserved rights with the federal government. IRU attended a recent gathering of Northwest Tribal Nations and allies in the conservation realm, which focused on regional salmon and orca recovery – at which LSRD removal is a cornerstone – over the course of two days of powerful testimony and panels.
If Idaho's wild salmon are to be recovered, let alone persist into the future, comprehensive changes to the federal hydrosystem are necessary – namely the removal of the four LSRDs and replacement of the energy, transportation, and irrigation services they provide.
The federal government, via the engagement of the Biden Administration and its agencies, can offer crucial resources, funding, and directive in order for the region to quickly transition away from the LSRDs. Federal agencies such as BPA, NOAA, the Fish and Wildlife Service, and the Army Corps of Engineers sit at the nexus of fishery management and power production, and buy-in and proactive planning from them will be vital. In September, the Biden Administration outlined such a "whole of government" directive for relevant agencies in a Presidential Memo.
Elsewhere in the region, the Biden Administration reached an agreement in September to fund Tribally-led salmon reintroduction efforts in the Upper Columbia River, based off of a comprehensive plan that the Upper Columbia United Tribes devised to test the feasibility of, and ultimately to reintroduce salmon into the dam-blocked system. The agreement includes $200 million in funding from the BPA and $8 million from the Bureau of Reclamation.
The package of federal commitments and actions that those involved in the litigation are mulling over is not publicly available – many across the region will have to look towards the December 15th deadline for a substantive update of what the future holds for salmon recovery.
This post originally appeared on News – Idaho Rivers United.